Home


Welcome to my website, a place for me to share my poems with anyone who fancies turning up or stumbles in accidentally needing shelter. The photo above was taken by my husband Alex on a trip to Marseilles. I picked it because it echoes the theme of my first collection, To Know Bedrock. Also I find it very clever he managed not to get his new camera wet in the process.
My pamphlet, Rib, was published by Wayleave Press in 2021, and my third and fourth full collections will appear in 2022 with Vagabond Voices and with Drunk Muse Press respectively.
My second collection The Art of Egg, published by Two Ravens Press in 2015, has been reprinted by Pindrop Press following Two Ravens' demise. It can be bought direct at www.pindroppress.com
My debut collection of poetry To Know Bedrock appeared with Pindrop Press in 2011 and can also be bought at www.pindroppress.com. Just click on my name in the menu option 'Our Poets' to find both books.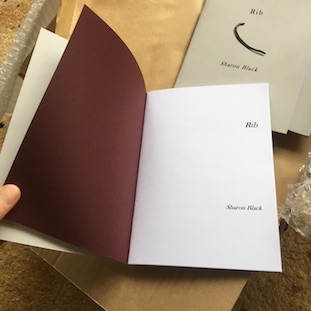 Arrival of Rib in my living room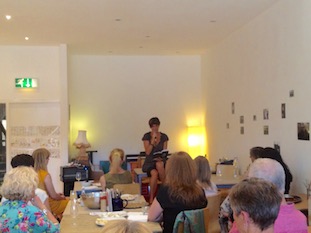 Launch of The Art of Egg at The Project Cafe, Glasgow

Launch of To Know Bedrock at Phoenix Artist Club, London
News
* I will be running a 4-day series of online poetry workshops, Poetry Boom by Zoom, from 4 - 8 September 2021. Details here
* My poem How Not To Kill A Chicken was shortlisted in the Plough Poetry Prize 2021
* Seeding the Cosmos was Highly Commended in The Ginkgo Prize for Ecopoetry 2020
* And 'Pouch' was commended in the Troubadour International Poetry Prize 2020 
* Abri Creative Writing is running an Open Writers Retreat writing retreats in 2021 in the south of France, details here